We need to acknowledge that our congregations will have problems on occasion. There is no perfect church member and there is no perfect congregation. If we expect church problems it is easier to confront them when they come.The church of Corinth had a problem of division. This is the result of following the wisdom of men rather than the Word of God.They also had a problem of fornication. They did not realize that tolerance of a sin brings an epidemic of the same sin.They made a mockery of the Lord's Supper as well by treating it like an everyday meal.And they had a problem of denying the resurrection. They failed to acknowledge not only that Christ had risen from grave but also that we will all rise from the grave some day.But they were able to repent of these errors and solve their problems.
(Visited 12 times, 1 visits today)
The following two tabs change content below.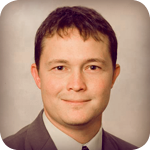 Cliff and his wife, Beth (Williams), are native Alabamians. They are blessed with a son Cade, and two daughters: Kinley and Lakelyn. Cliff is a graduate of Memphis School of Preaching (1995) and Faulkner University (1997). Over the last fifteen years he has labored with the Ironaton church of Christ, located outside of Talladega, Alabama. During this time he has done extensive television evangelism—initially in the local market and recently on Gospel Broadcasting Network (GBN). As of 2012, Cliff is the host of Searching the Scriptures and Preaching the Gospel—both of which can be seen on GBN.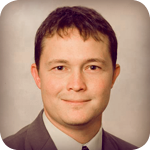 Latest posts by Cliff Goodwin (see all)