The Bible tells us everything we need to know to live as a disciple of Christ. Obeying the Gospel is not the end of our Christian journey. We must continue following Jesus to the end of our lives. We need to receive the Word of God eagerly and be swift to obey our Lord's commands. And when before we ever decide to become Christians we need to consider whether we will be able to see Christianity through to the end.
(Visited 7 times, 1 visits today)
The following two tabs change content below.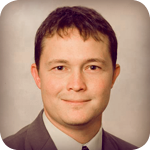 Cliff and his wife, Beth (Williams), are native Alabamians. They are blessed with a son Cade, and two daughters: Kinley and Lakelyn. Cliff is a graduate of Memphis School of Preaching (1995) and Faulkner University (1997). Over the last fifteen years he has labored with the Ironaton church of Christ, located outside of Talladega, Alabama. During this time he has done extensive television evangelism—initially in the local market and recently on Gospel Broadcasting Network (GBN). As of 2012, Cliff is the host of Searching the Scriptures and Preaching the Gospel—both of which can be seen on GBN.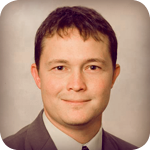 Latest posts by Cliff Goodwin (see all)