As human beings we are completely dependent upon God. We could not even have food to eat had God not provided it for us. We also rely upon God for comfort when we are suffering. He cares about our troubles and He wants to help us overcome them.We need God for knowledge and understanding as well. Without the knowledge God has revealed to humanity we would not understand the most important matters in this world nor would we understand how we are meant to live.We also need God for hope. Only through Him can we be optimistic about death. Only God gives us hope of a better life after this one has ended.We need God in order to live the best life we can. Without Him we could never experience the full joy of living on this earth.And we need God to love us. We need the spiritual blessings which He offered us through the sacrifice of His Son Jesus and we need the purpose of life which comes from realizing He loves us.
(Visited 5 times, 1 visits today)
The following two tabs change content below.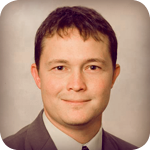 Cliff and his wife, Beth (Williams), are native Alabamians. They are blessed with a son Cade, and two daughters: Kinley and Lakelyn. Cliff is a graduate of Memphis School of Preaching (1995) and Faulkner University (1997). Over the last fifteen years he has labored with the Ironaton church of Christ, located outside of Talladega, Alabama. During this time he has done extensive television evangelism—initially in the local market and recently on Gospel Broadcasting Network (GBN). As of 2012, Cliff is the host of Searching the Scriptures and Preaching the Gospel—both of which can be seen on GBN.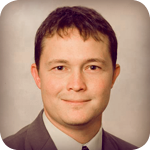 Latest posts by Cliff Goodwin (see all)