We may forget what a tremendous blessing it is to be a Christian and not to be called by any other name. It is possible to be a Christian without being a member of a denomination because Jesus promised to build His church. We also know it's possible to be a member of the church which Christ established because He promised it would endure forever.God has never approved of man-made religious institutions so it's essential that we are members of His church alone. The Lord has all authority in religious matters.And we must adhere to no doctrine other than that which the Bible teaches.
(Visited 21 times, 1 visits today)
The following two tabs change content below.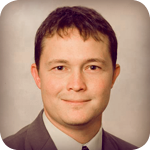 Cliff and his wife, Beth (Williams), are native Alabamians. They are blessed with a son Cade, and two daughters: Kinley and Lakelyn. Cliff is a graduate of Memphis School of Preaching (1995) and Faulkner University (1997). Over the last fifteen years he has labored with the Ironaton church of Christ, located outside of Talladega, Alabama. During this time he has done extensive television evangelism—initially in the local market and recently on Gospel Broadcasting Network (GBN). As of 2012, Cliff is the host of Searching the Scriptures and Preaching the Gospel—both of which can be seen on GBN.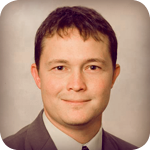 Latest posts by Cliff Goodwin (see all)