Repentance means changing one's mind and thereby changing one's actions. Repentance is a necessary part of conversion. We must give up our sinful ways and adopt God's ways in order to faithfully serve Him. And if we drift back into sin we must repent again and return to the manner of living that God commands.Those who have drifted away from the Lord need to be reminded how they felt before when they were still faithful. We must remind them how it feels to have a clean conscience. We must remind them how it feels to be right with God. We must remind them of the joy they had in Christ. We must remind them of the hope they could have of heaven. And we must remind them of the fellowship they once enjoyed with God's children.God has commanded every person in this world to repent. If we do not do so we will suffer dire consequences. If we refuse to repent we will be doomed to hell for eternity. But if we obey God's command to repent we can return His love and we can live with Him in heaven forever.
(Visited 33 times, 1 visits today)
The following two tabs change content below.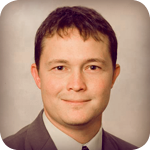 Cliff and his wife, Beth (Williams), are native Alabamians. They are blessed with a son Cade, and two daughters: Kinley and Lakelyn. Cliff is a graduate of Memphis School of Preaching (1995) and Faulkner University (1997). Over the last fifteen years he has labored with the Ironaton church of Christ, located outside of Talladega, Alabama. During this time he has done extensive television evangelism—initially in the local market and recently on Gospel Broadcasting Network (GBN). As of 2012, Cliff is the host of Searching the Scriptures and Preaching the Gospel—both of which can be seen on GBN.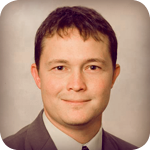 Latest posts by Cliff Goodwin (see all)