Jesus said and did many things which upset the Jewish community of His time. However no matter how upset they became with Him they could never truly accuse Him of any wrongdoing. The only witnesses who dared to testify against Him were false witnesses.John the Baptist was one witness to Christ's identity as the Son of God because the purpose of his entire ministry was preparing the way for the coming of Christ. The Gospel account written by the apostle John is another witness of Christ as he wrote it to provide a complete evidence of Christ's divinity. God Himself also testified to Christ's identity once after His baptism and once again when He was transfigured. And prophecies of Christ's coming also serve as witnesses of Him.
(Visited 24 times, 1 visits today)
The following two tabs change content below.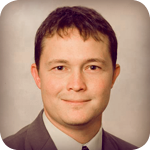 Cliff and his wife, Beth (Williams), are native Alabamians. They are blessed with a son Cade, and two daughters: Kinley and Lakelyn. Cliff is a graduate of Memphis School of Preaching (1995) and Faulkner University (1997). Over the last fifteen years he has labored with the Ironaton church of Christ, located outside of Talladega, Alabama. During this time he has done extensive television evangelism—initially in the local market and recently on Gospel Broadcasting Network (GBN). As of 2012, Cliff is the host of Searching the Scriptures and Preaching the Gospel—both of which can be seen on GBN.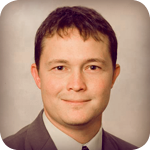 Latest posts by Cliff Goodwin (see all)